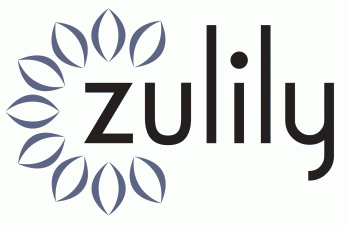 zulily is your one-stop online shopping destination this Holiday; offering great deals and unbeatable prices on all of those great brands that are toping wish lists' this season!
Some of the items from zulily, that are currently topping our wish list this Holiday Season are:
Viney Green Winston Boot by Etienne Aigner - On Sale At zulily RIGHT NOW for $74.99! Originally $199.00
A beautiful boot is the key to a confident stride. Vintage-inspired tweed and smooth leather accents are stitched together atop a chunky stacked heel that provides a lift of upwards of three inches.
Above: Charcoal Fold-Over Jacket by SOLOW On Sale RIGHT NOW at zulily For $39.99! Originally $106.00
Looking perfectly put together is effortless thanks to this neutral jacket. The stretchy cotton blend is as comfortable as a worn-in sweatshirt, but the fold-over collar and polished silver buttons give it savvy style.
Swing on over! This cape-like coat boasts two rows of buttons and an oversize collar that flips up whenever temperatures go down. Vertical pockets in front look awfully sweet but do double duty keeping fingers warm too.
Above: Navy & Oatmeal Wide Stripe Scarf by Vine Street Market, USA On Sale RIGHT NOW at zulily for $19.99! Originally $40.00
Soft, youthful, ever-flattering jersey makes a scarf that can loop as many times as it needs—and go from lightweight summer accent to windproof wonder. And with Vine Street's commitment to eco-friendly methods—what's not to love?
Above: Pink & White Pinkalicious Comforter by Jay Franco and Sons On Sale RIGHT NOW at zulily for $44.99-49.99! Originally $140.00-180.00
For the little one who's certain that a rosy hue makes everything better, this pretty pink comforter set is a fun and flouncy finishing touch to their décor.
Above: Natural Three-Quarters Violin Set - Includes Violin, Bow, Case and Rosin On Sale RIGHT NOW at zulily for $47.99! Originally $120.00
This three-quarters-size violin set has everything a beginner needs to start exploring the instrument, all while fostering a love for music. A hardshell case with plush lining makes transporting the violin easy while its smart design makes it attractive to the eye.
Whether it's a great outfit, gorgeous shoes, designer handbag or something fabulous for the kids that your looking for this Holiday Season, zulily is sure to have it [and at an unbeatable price point!]
Hurry! The items featured in this post are currently on sale at zulily for a limited time only [new sales begin each day, with differant brands featured/added daily.]
More on zulily
Just what is zulily? zulily is fabulous! It's a new online store offering daily sales events on top-quality apparel, gear and other goodies for moms, babies and kids. We carry the best brands at the lowest prices. Members enjoy savings of up to 90% off retail prices. zulily loves to find deals on favorite styles, and we love introducing our members to exciting new brands, too.
Why join?It's like a ticket to an amazing sample sale. Only members can take advantage of zulily's low prices. Membership is free and signing up is fast and easy. Once you're a member, you'll be the first to know what we've got to offer every day.
How zulily worksWe're not a traditional online store. Instead, we feature new items every day. We find great buys from lots of brands and work with them to ship you the goods. We don't keep stock in a warehouse. zulily events last 72 hours . . . then they're gone! New brands move in and get their three days on the site. Every day, we launch new limited-time shopping events. Members receive a daily email revealing the latest events. From there, members (gleefully!) click to our site and shop. Members can also go straight to the site to shop every morning. Every day is different, so if you're looking for something specific, check back often. Anything and everything for moms, babies, and kids will show up on zulily!
You can find the items pictured/featured in this post [for a limited time only] at
http://www.zulily.com
Site Disclosure & Terms of Use